AIM
The aim of the ICT department is to ensure that all the pupils have the ability to use IT tools and information sources effectively in order to analyze, process and present information.

In addition they should be able to use ICT to model, measure and control external events.

We are not aiming to simply create a group of unimaginative computer users, but creative, forward-thinking and able programmers, problem-solvers, web-designers, games-makers, and app-developers of the future.
Title Comes Here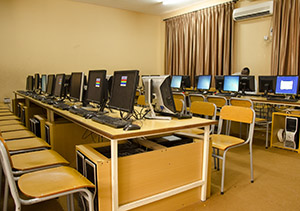 The curriculum is taught through a series of mini projects to give pupils the opportunity to use ICT in real life situations. The scheme of work is designed to cover:
Communicating information
Handling information
Controlling and monitoring
Modelling
The Prep has excellent ICT facilities – a dedicated ICT Laboratory plus Computers which allow for a great deal of cross-curricular ICT use.