School Overview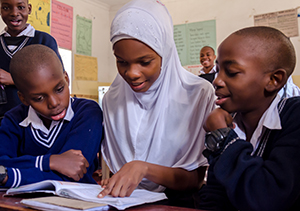 Set in Tabata Segerea, Dar es Salaam, Tusiime Primary School provides a first rate all round education for the children of Dar es Salaam for day school and Tanzania as a whole for boarding school.
One of the important features of our education is the emphasis on specialist teaching which encourages the children to reach their full potential and develop a real love of learning. This, along with our excellent facilities, including science laboratories, ICT room, and a well-equipped library, confirm our commitment to provide an education of real breadth in which all areas of the curriculum are valued equally.
In addition, we provide pupils with the opportunities and encouragement to discover and develop their extra-curricular talents and enjoy success outside the classroom.
The years in primary level education are important years in the development of a child. We are passionate that our pupils grow in their sense of reliability and consideration for others and become people who are capable of working successfully in collaboration with others, whilst also learning how to become independent.
I am very proud of Tusiime primary school and its pupils. The school has the academic excellence of a top city day and boarding school, coupled with first rate pastoral care, a strong commitment to sport and the creative arts and rich extra-curricular provision.
It is, without doubt, an environment where boys and girls can put into place the educational patterns and habits so important to the twenty-first century child.
Our pupils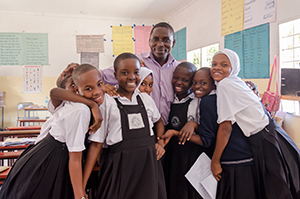 Our students reflect the environments around them. All backgrounds, religions, races and interests are equal here.
They are quick to assess situations and they often keep our staff on their toes with questions related to the subject at hand and its relevance in the wider world.
We are proud to take on any boy or girl in Tanzania and help them become men and women who can change the world for the better.