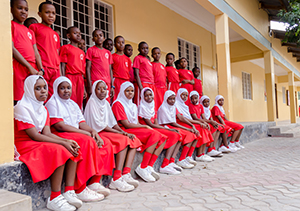 We believe that it is through effective pastoral care that pupils feel at ease, grow in confidence and give their best. Effective pastoral care also nurtures an enjoyment of learning in an atmosphere of mutual respect and this, along with the celebration of achievement, enables the development of independent, confident and responsible pupils.
Central to our philosophy is our desire to:
Create within the school a happy, caring environment which is conducive to effective learning based on respect, tolerance, friendliness and the highest standards of work and behavior
Nurture within our pupils self-esteem, self-confidence, self-discipline and a sense of personal responsibility and independence
Encourage our pupils to value one another, respect the views of others and to help them to build and maintain positive relationships
Instil in our pupils a sense of self-worth and dignity
Support our pupils to develop healthy lifestyles and take responsibility for their physical well being
Foster a love of learning and to provide a broad and balanced curriculum that will be challenging, rewarding and offer opportunities for them to experience success
Prepare pupils for the opportunities and responsibilities that will come with growing up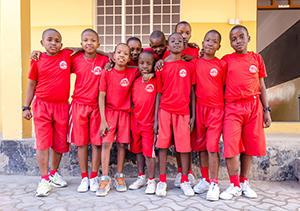 Our full-time Head of Pastoral Care oversees the running of this important area of school life, however, all staff at Tusiime School are involved in the pastoral care of pupils.
The most important link in the pastoral chain is the Class Teacher who is responsible for the child's overall welfare and is the first point of contact for parents. Class time with class teachers provides an excellent opportunity for group discussion when pupils can talk about a wide range of topics not necessarily connected to academic work.
Pupils are also encouraged to talk to their Class Teacher, Head of Pastoral Care or any adult in school should they have any worries or concerns. In addition to class teachers each class group has a Class Coordinator who ensures that there is a sense of uniformity in what is expected of pupils and also arranges events for the Class group for which they are responsible. Class coordinators are kept up to date on any pastoral issues relating to pupils in their year group.