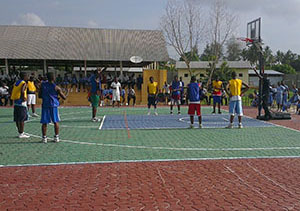 We pride ourselves in offering an all-round education that emphasizes the value of participation in clubs, trips, sport, outdoor pursuits, music, art and drama. We believe that extra-curricular opportunities help develop student's self-confidence, organization, team working and leadership skills as well as providing hobbies for life and a chance to make new friends.
There are currently many different clubs and societies ranging from different activities.
The school actively encourages pupils to form societies in order to develop bona fide interests and provides 'seed funding' for society 'start ups'. A particular feature of our extra-curricular program is the enrichment afternoon for secondary and high school students. It takes place once a fortnight and through a wide range of activities enables pupils to:
Learn new skills that would not be acquired in the classroom, such as cookery.
Develop leadership skills through positions of responsibility in the Combined Cadet Force and PES
Acquire new interests such as Archaeology or Horticulture
Serve the wider community through one of over 100 community service placements based on charity shops, old people's homes, schools, and hospitals
Learn to cope with new challenges in preparation for a major overseas expedition
Undertake specific work experience
Student Govenment
The Student Council is made up of students elected by their peers to serve as the liaisons between the student body and school faculty and administration.
Positions on the council include President, Vice-President and Secretary Treasurer, as well as two class representatives from the every class and two day-student representatives.
Meetings occur weekly depending on schedules and elections are held once a year.
Music & Drama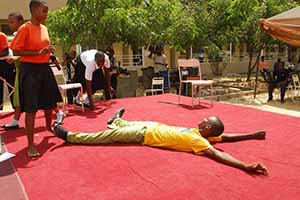 The creative arts form a very important part of life at Tusiime. In addition to the many opportunities for performance work within lessons such as English, Music and Drama, our pupils are given many chances to perform in public, both formally and informally.
Each year group takes part in a major production at least once a year. Pupils usually perform at the different events such as graduations which offers such wonderful opportunities for our younger pupils to be involved in music and drama and to perform in front of parents and other guests.
In the secondary and high school, students produce a full scale musical which forms part of their Music and Drama curriculum, and draws on all the theatre skills they have developed over their time with us.
Throughout the year there are many performance opportunities for these musicians, including form Concerts, graduations, Friday assemblies and our annual school concert in which all members of the school take part.
Clubs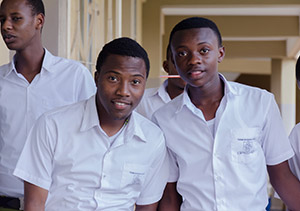 Life extends beyond the final bell of the school day as children from all years are encouraged to sign up to a range of exciting and educational extra-curricular clubs – the majority of which are run in-school and free of charge.
From football to basketball, music to film and media, there is a club for everyone and if there is an activity that we cannot run in-house, we carefully select external providers to run clubs for which a charge is made; we always ensure that specialized activities are catered for and run by appropriately qualified instructors. We also recommend an age appropriate level of involvement in after-school and lunchtime clubs, to help our pupils manage the varying demands of school life as they move through the school.
A termly review our clubs provision allows us to meet the changing needs of our pupils and illustrates the commitment our staff make to the holistic development of the children within our care.